ATTENTION:

Parish office will be closed on Monday, January 21st
in remembrance of Martin Luther King.

ATENCION!!!
La oficina de la parroquia estará cerrada el lunes, 21 de enero
para conmemorar el dia de Martin Luther King.
********************
Knights of Columbus and
Italian Catholic Federation.

Welcomes all to our Inaugural Crab Feed
Saturday, February 16, 2019
Brentwood's Veteran Hall
757 First Street. Brentwood
Great, food, music, raffle prizes and more!
No host bar: 6:00pm
Dinner: 7:00pm
ALL you can eat CRAB
Tickets: $55.00 each
Call Chris: (925) 642-8782
Dcn John: (925) 698-6362
Or Bob: (925) 634-4407
ALL proceeds to local organizations……
Keep it local.

********************
Attention Married Couples!.

Do you want to share the joy of your marriage with Engaged Couples?
Please join the IHM Marriage Prep Ministry Team!
Contact Peggy Murray for more information:
peggymurray68@gmail.com

********************
Attention Married/Engaged and Discerning Couples!!

Couples in Cana Marriage Retreat
February 22-24, 2019
Immaculate Heart of Mary Parish Hall
What is a Couples in Cana Marriage Retreat? A retreat for couples to grow
deeper in their relationship to each other and to Christ. The retreat is
Eucharistic centered with time for:
· Conference talks about marriage & growing deeper in your vocation as a couple
· Adoration of the Blessed Sacrament
· Confession
· Workshops to improve communication & deepen your understanding of Sacramental love.
· Prayer
Here is a link to the website:
https://www.pandevidaretreat.com/marriage-retreat
Here is a link to the brochure online:
https://www.pandevidaretreat.com/wp-content/uploads/2018/10/PdVCiC-Brochure_IHMFeb2019.pdf

********************

HOUR ADORATION
Every first Friday of the month starting January, 2019, we will be using the 8-foot monstrance for the 24-Hour Adoration. We likewise request that you include in your time of prayer with the Lord in the Blessed Sacrament the intention of the Holy Father which would be posted by the doors of the Chapel every month.
Thank you.

+++++

Cada primer Viernes del mes a partir de enero del 2019, usaremos la custodia de 8 pies para la Adoracion de 24 horas. De igual manera, solicitamos que incluya en su tiempo de oracion con el Senor en el Santisimo Sacramento la intencion del Santo Padre que se publicara en las puertas de la Capilla todos los meses. Gracias.

********************
Are you celebrating your
wedding anniversary in February?
Come and join fellow IHM Parishioners for a sacramental blessing of your marriage at the 8:00AM Mass on Saturday, February 2.
If you plan to come or for more details, please contact Butch & Melinda Paredes 925-478-6226
or email the Couples for Christ Ministry at: weddingblessings@ihmbrentwood.com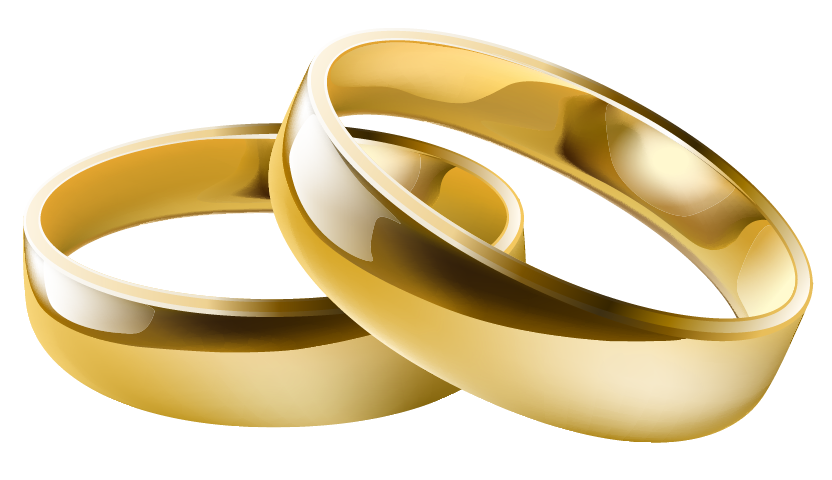 ¿Celebra su aniversario
de bodas en febrero?
Venga y Únanse a otros IHM feligreses para una bendición sacramental de su matrimonio En la Misa de las 8:00 el Sábado, 2 de febrero.
Si usted planea venir o para más detalles, póngase en contacto con Butch y Melinda paredes 925-478-6226
o al correo electrónico el Ministerio de Matrimonios Para Cristo en: weddingblessings@ihmbrentwood.com

********************
We are in need of assistance...
Immaculate Heart of Mary is looking for one or more persons to be a Sacristan. This would mean opening up the Church at 6:30am and set up for the 7:00am Mass, Mondays through Fridays. It will also be resetting for the 8:30am Mass. We will happily train you. Please call the office and ask for Carol at 925-634-4154.

********************
Walk for Life—West Coast
Saturday, January 26, 2019
Come and join us! Meet at 11:00am IHM parking lot by the library.
Organize cars….LEAVE at 11:15am sharp..
CARPOOL to BART. No. Martinez Concord..
Trains departs 12:04pm. Arrives Civic Center Plaza in SAN FRANCISCO AT 12:56pm.
Walk starts at 1:30pm...More information: call Joe at 925-597-0206.

********************
Extra Rosaries or Prayer Cards??????
We are once again collecting rosaries and prayer cards for our youth ministry teens. Our goal this past year was to give each teen in our program a bible and a
rosary AND WE SUCCEEDED!!!
However, we are running low on rosaries now.
If you have any extras and would like to donate please drop them off at the office labeled with "Julie Figueroa." Our teens often need or share a rosary with others in crisis and even themselves can find comfort in the various prayer cards we put out each week. We thank you in advance for sharing the faith with our teens and their friends in need.

********************
Welcome to
"Golden Age Family"
Come join us for the following events and topics:
Jan. 16 –Chamber of Commerce -
"Whats happening in Brentwood?"
11 AM Mass (Church)
11:45pm Complimentary
RSVP: 513-3412 or 240-1706

********************
Come by and check it out!!
Congratulations to IHM we ended 2018 with a new floor in the hall. Thanks to all of our generous parishioners with the planning of the Finance Council and Facility Council. If you have not had a chance to see the floor yet try to come by and get a glimpse. Don't forget to look at the shades also that were put in the hall.
2019 is already being planned and we will continue to make sure our beautiful church is maintained and improved. Again thank you for your generosity and support to Immaculate Heart of Mary.

********************
Younger Youth Group
A friendly reminder, we have a younger youth group for ages 10 through 8th grade on Monday evenings from 6 to 7:30pm. All tweens are
welcome to join us in our fun faith-filled evenings! The cost is free however we do ask that parents fill out a registration form and help
with donating healthy snacks once in awhile.
For more info email: ihmyouth@ihmbrentwood.com

********************
A New Thrift Store in Town!
It is located on Brentwood Blvd, on the same lot with Ace Hardware.....lots of parking. One thing about thrift stores, they have a unique way to discount their prices. They use a colored tag to show the price of the item, but that price gets lowered each month, although with only a few employees, they don't remark the items.
They have a chart which tells you the discount for each color of tag. That means there will be many different color of tags in a rack of clothing but the
price shown is just what is was the first month. The second month, the price is 25% off, the third month 50% off and the fourth month, 75% off. Look for which color tag gets 75% off this month and get some real bargains. The St. Vincent de Paul at IHM is one of 29 Conferences making up the Contra Costa County Council. We all benefit from the St. Vincent de Paul Thrift Shops. There are two others, one in Pleasant Hill and one in Pittsburg. Have fun shopping!

********************
St. Peter Martyr School Open House & Enrollment
OPEN HOUSE Sunday,
January 27 from 10:00 A.M until Noon.
St. Peter Martyr School is presently accepting applications for 3 yr.-old Preschool, 4 yr.-old Pre-Kindergarten, Kindergarten, and grades 1-8. In addition to
our strong academic program, students receive spiritual knowledge of our Catholic faith, morals, and values.
Extended Care and extra curricular programs are also available. Applications are available at the school and on our website www.stpetermartyrschool.org St. Peter Martyr School is located at 425 West Fourth St. in Pittsburg. We are fully accredited and invite you to become part of our Catholic school family. Our Open House is Sunday, January 27, from 10:00 A.M. until noon. Bring the family, meet the teachers, and visit the classrooms. For further information about our affordable rates call the school at 925-439-1014 or visit www.stpetermartyrschool.org.

********************

THE POPE'S PRAYER INTENTIONS FOR 2019
JANUARY
Evangelization: That young people, especially in Latin America, follow the example of Mary and respond to the call of the Lord to communicate the joy of the Gospel to the world.

 INTENCIONES DE ORACIONES DEL SANTO PADRE PARA EL AÑO 2019
ENERO
Por la evangelización: Por los jóvenes, especialmente los de América Latina, para que, siguiendo el ejemplo de María, respondan al llamado del Señor para comunicar la alegría del Evangelio al mundo.

********************
Knights of Columbus and
Italian Catholic Federation
PANCAKE BREAKFAST
Come visit with your fellow parishioners and welcome our new parishioners at the pancake breakfast on the first Sunday of each month. Hours are 8:15am to 12:00pm.

 Caballeros de Colon y Federacion Catolica
Italiana
DESAYUNO DE PANQUECAS
Vengán a visitar con sus amigos parroquianos y darles la bienvenida a los nuevos parroquianos al desayuno de pancakes el primer Domingo de cada mes. Horario del desayuno es de 8:15am - 12:00pm

********************

ATTENTION!!
Over the past few months many of you have received emails from the priests requesting you to either respond for help or supply some form of financial assistance. These emails are called spooling and are done by unknown sources to cause you to respond or send financial assistance to them. The priests will NEVER ask you to do this. When you receive these emails the best thing for you to do is delete them immediately and do not respond in any way.

ATENCION!!!
En los últimos meses, muchos de ustedes han recibido correos electrónicos de los sacerdotes pidiéndoles que respondan para ayudar o pidiendo alguna forma de ayuda financiera. Estos correos son llamados ENCANILLAR y son hechos por fuentes desconocidas para hacer que usted responda o envie el ayudo financiero a ellos. Los sacerdotes NUNCA le pedirán que haga esto. Cuando reciba estos correos electronicos, lo mejor que puede hacer es eliminarlos inmediatamente y no responder de ninguna manera.

********************
Ministry of Caring
Members, Tony and Jan Khalil,
will be teaching a class at IHM starting on Sunday, February 3rd and running for six Sundays from 2:30 to 5:00pm. This FREE class is being offered by NAMI (National Alliance on Mental Illness) for parents, guardians or grandparents as well as teachers or counselors who want to know more about mental health issues in children and adolescent. The class is limited to 12 members so please contact Jan at janice7k@yahoo.com if you are interested in attending.

********************
Annual Birthright of Brentwood Baby Bottle Fundraiser
After all Masses - January 26 and 27, 2019
It is that time of year again. Birthright of Brentwood will be handing out baby bottles after all masses the weekend of January 27 and 28. We ask that you take one or more bottles, fill it with change and return it during the month of February (or whenever it is full). There will be a bin at the church entrance for returned bottles or you can always return a bottle to the church office.
Birthright of Brentwood is a pro-life community counseling and support center in Brentwood since 1995. Our office is across the street from Liberty High School. Our telephone number is 925.634.1275.
We provide pregnancy testing, counseling, referrals, and material support (layette items and clothing) for pregnant women and their families without regard for age, marital status, religion, income, or ethnicity. Our services are always free and completely confidential. We are a volunteer organization so 100% of your donation goes to helping girls, women, and families from the communities of Brentwood, Antioch, Oakley, Byron, and Knightsen.

********************
Educated Angels
Educated Angels provides free tutoring in room Matthew on Mondays from 4:15PM to 6:15PM.
For more information, email Bilal Hamid at: educatedangelz@gmail.com or call/text at: 425-444-5615. No sign-up necessary.

Angeles Educados ofrece tutorial gratis en el Salon Matthew todos los lunes de 4:15PM a 6:15PM.
Para mas informacion, favor de mandar un correo electronico a Bilal Hamid al: educatedangelz@gmail.com o puede llamar o mandar un text al: 425-444-5615.
No hace falta inscribirse.aria.

********************
Homebound Ministry
Homebound Ministry brings the Eucharist to the sick and the homebound. They provide spiritual support and affirmation to those they visit. Please call the office at 925-634-4154

Ministros de la Eucaristia para los enfermos trae la Eucaristia a los enfermos y a los confinados en casa. Proporciona apoyo espiritual y afirmacion a quienes visitan. Favor de llamar a la oficina al 925-634-4154.

********************
Scripture study:
Are you interested in deepening your understanding of, and engagement in the Mass and drawing closer to Jesus? Come join us for a scripture study to delve into the coming weekly readings from our Priests and Deacons. We will discuss the historical context, in both Jewish and Catholic faith traditions, and then explore together practical applications of the readings. This will make us all more alert and receptive to Homilies at Mass, a modest investment that reaps major blessings! Each week we will cover the reading from the Old and New Testament in our Sunday/Holy Day Mass readings.

Fridays, beginning Dec. 8, our scripture study will be from 2-3pm in the Library. The facilitator, Dr. Allan Steinhardt, will go over background context and Catholic understanding of the readings, and then we will break into groups to discuss applications.
Dr. Steinhardt has been teaching Bible studies for Adult RE, and RCIA, for over thirty years. He is a Jewish convert, and has corresponded with various Bishops and Cardinals on Jewish Catholic relations, including Cardinal Dulles, and Bishop Gregory, as well as the late Father John Neuhaus. Contact: Dr. Allan Steinhardt; Cell: 925-200-0115, or email: asteinhardt@aeye.ai.

********************

WOMEN'S FAITH SHARING: "THE MASS"
- A 6 weeks video series, beginning Jan. 3, 2019, in the library, Thursdays 10:00am-11:30am….
Walk through the Liturgy of the Mass with Bishop Robert Barron. "The Mass", is about the "Source and Summit" of the Christian life, and how through the Eucharist we are intimately joined with Jesus.
You'll be transformed through insights on this most privileged and intimate encounter with our Lord Jesus Christ - Body, Blood, Soul and Divinity.
NO homework - no purchase necessary. For those who like to have printed material; optional participant guides are available, around $20-25, through WORD ON FIRE or AMAZON. For more information: Carol 516-3701 or Ethel 513-7359.
********************

Please join us the first Saturday of the each
month at Holy Cross Cemetery for a Mass at
11:00am.
********************
Los Domingos a las 5:00 pm en el Salón John

En el Salón John habrán clases para el Rito de Iniciación para adultos Cristianos. Para aquellos que están interesados en unirse a la Fé o católicos quienes no han completado sus sacramentos, por favor vengan a estas clases. Para más información póngase en contacto con Virginia Chavez, télefono: 925-584-4268.

********************
Are you new to Immaculate Heart of Mary?
We Welcome you!
We are a very vibrant and active parish in Brentwood whose mission is "With Mary we seek to know Christ better and to make him better known through our words and actions." We do this in a variety of ways through our several sacramental prep programs, social outreach as well as our active ministries, Bible studies, and energetic youth program. We also LOVE new parishioners and hold quarterly "Welcome Dinners" specifically those new to IHM. See our bulletin for details on the date for the next upcoming Welcome Dinner.
Thank you for joining us this weekend! If you're not yet registered, please call the parish office at 634-4154 and ask for Ana. She will be happy to mail you a
registration form. See you soon!

********************
Can you help?

A parishioner who lives in Summerset needs a ride to and from Mass. Please call Richard Nahm at 925-240-9885 for more information regarding: Share-A-Mass.

********************
Widow and Widowers Group
Mary Ann Smith 925-240-1706
Has your spouse died? Are you finding it hard to cope? Have you been able to find a new normal life yet?
Come and meet others who are walking the "grief trail." Widow/widowers Grief Group meets weekly at Immaculate Heart of Mary Church, 500 Fairview Avenue, Brentwood from 5pm to 6:15pm Thursdays in the IHM Hall B. Open to all.
A monthly potluck and also a Happy Hour (emphasis on fellowship!) is held monthly at the home of Mary Ann Smith, 443 Tayberry Lane in Brentwood. Come and bring a dish to share. Call Mary Ann at 925-240-1706 for dates.

********************

We now have a code for the website FORMED.ORG
- Simply open a web browser and type in: www.formed.org. - Go to the lower right hand side and click on "Register" and follow the prompts. Our IHM code is: CM7TFZ
This is a dynamic website that has all things Catholic, on demand, all the time! Check it out!!!

********************

FAITHDIRECT

I am thankful for all the generous gifts that you provide to our parish, but I realize that you cannot be with us every Sunday of the year. Please consider using our secure electronic giving program, Faith Direct. Faith Direct will automatically process any offertory or second collections donation of your choosing.
Signing up is easy! Visit ww.faithdirect.net and use our church code: CA752.
Thank you for your continued support of our parish Family!

********************

Did you know
that if you log onto smile.amazon.com, that a percentage of your purchase will go directly to Immaculate Heart of Mary?
All you have to do is to specify who you want the proceeds to go to. Once you choose Church of Immaculate Heart of Mary in Brentwood, CA as the charity of your choice, Amazon Smile (smile.amazon.com), the AmazonSmile Foundation will donate 0.5% of the price of eligible purchases!
That's it! Thank you for all you do for IHM.

********************
MARIAN MOVEMENT OF PRIEST
Join us on every first Saturday of the month for the Cenacle of the Marian Movement of Priests. The group prays the Rosary and offers up the intentions primarily
for the Pope, Bishops and Priests worldwide.