MARK YOUR CALENDARS!
November 9 - Knight's Fun Night
November 23-25 - Divine Mercy Conference

********************



Come be a part of "Veterans' Day Dinner and Game Night"
with the Knights of Columbus on November 9 at the Immaculate Heart of Mary.
Check in is at , 5:00pm, dinner at 5:30pm and Tournament from 7:00pm to 11:00pm.
Buy-in and Dinner $65 and dinner only $20.
Sign up soon as seats are limited!
For more information, please contact Anthony Salam at salam1a@comcast.net.

********************

Holy Rosary School
Now Enrollingfor the 2019-2020 School Year!
LEARN - SERVE - LEAD - SUCCEED
Holy Rosary School is now accepting applications for grades Pre-K through 8th for the 2019-2020 school year beginning October 28, 2018.
Visit us at our OPEN HOUSE on Sunday, January 27, 2019 from 10:00 until Noon (School tours available by appointment)
If you would like additional information or to inquire about our 2-3 year old learning center, call the school office at (925) 757-1270 or visit us at our website: www.holyrosarycatholicschool.org

********************

ATTENTION!!
Over the past few months many of you have received emails from the priests requesting you to either respond for help or supply some form of financial assistance. These emails are called spooling and are done by unknown sources to cause you to respond or send financial assistance to them. The priests will NEVER ask you to do this. When you receive these emails the best thing for you to do is delete them immediately and do not respond in any way.

ATENCION!!!
En los últimos meses, muchos de ustedes han recibido correos electrónicos de los sacerdotes pidiéndoles que respondan para ayudar o pidiendo alguna forma de ayuda financiera. Estos correos son llamados ENCANILLAR y son hechos por fuentes desconocidas para hacer que usted responda o envie el ayudo financiero a ellos. Los sacerdotes NUNCA le pedirán que haga esto. Cuando reciba estos correos electronicos, lo mejor que puede hacer es eliminarlos inmediatamente y no responder de ninguna manera.

********************
Attention Married Couples!.

Do you want to share the joy of your marriage with Engaged Couples?
Please join the IHM Marriage Prep Ministry Team!
Contact Peggy Murray for more information:
peggymurray68@gmail.com

********************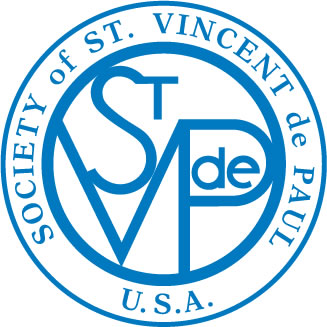 SVdP Christmas Gift Away
St. Vincent de Paul will be collecting NEW PACKAGED TOYS for ages 5-8 years old.
Please place your donations in the barrel in the vestibule of IHM before December 6, 2018.
Our "Christmas Gift Away" will be held on December 8, 2018.
If you have any qu4estions, please call Barbara DeDora at 925-550-5637. Thank you for your support.

********************
THANK YOU!! THANK YOU!!
Thanks you to all who made the All Saints and Angels Trunk or Treat a huge success.
From our various IHM ministries who donated time and money to the volunteers who donated time and candy - we are eternally grateful for your help and assistance.
May God and All His Saints reward you!

GRACIAS!! GRACIAS!!
Gracias a todos aquellos que hicieron del evento "Todos los Santos y Ángeles" un gran éxito. ¡Por los ministerios y voluntarios que donaron tiempo, dinero y dulces, estamos agradecidos!
¡Que Dios y todos los santos te recompensen!

********************
Este mensaje es para todos Los niños/as
que estan interesados en pertenecer al CORO de español.
Ensayos: Viernes de 4:00 -5:15 PM
Comenzando, Viernes, Septiembre 7,2018
Para mas información, comuníquese con la Hna. Guadalupe.
Tel. (925) 513-8154

********************

REMEMBRANCE TREE

A Remembrance Tree will be located on the side of the altar during the month of November.
Please place all the names of your loved ones on the same card and put it on the tree.
There will be a reception held on November 1st., after the 8:30am Mass in Hall C.

El árbol de recuerdos estará en el lado del altar durante el mes de noviembre.
Favor de poner todos los nombres de sus queridos difuntos en una tarjeta y ponerla en el árbol.
Habrá una recepción el Primero de noviembre después de la Misa de las 8:30AM en el Salon C.

********************
Educated Angels
Educated angels is an organization that provides free and effective tutoring to middle and high school students struggling in specific subjects. Contact Bilal
Hamid at (425) 444-5615 or educatedangelz@gmail.com for more details.
All High School and Middle School and Elementary school subjects (e.g. Algebra I, English I and 2, 6th grade Math, Life Science, etc.). Group meets every
Monday from 4:15 to 5:15pm.

Se habla Espanol! Esta organizacion esa dedicada a ayudarle a estudiantes de Middle y High School en materias donde tengan dificultad. El grupo se reune todos
los lunes de 4:15pm a 6:15pm en la parroquia del Inmaculado Corazon de Maria.

********************
Homebound Ministry
Homebound Ministry brings the Eucharist to the sick and the homebound. They provide spiritual support and affirmation to those they visit. Please call the office at 925-634-4154

Ministros de la Eucaristia para los enfermos trae la Eucaristia a los enfermos y a los confinados en casa. Proporciona apoyo espiritual y afirmacion a quienes visitan. Favor de llamar a la oficina al 925-634-4154.

********************
Scripture study:
Are you interested in deepening your understanding of, and engagement in the Mass and drawing closer to Jesus? Come join us for a scripture study to delve into the coming weekly readings from our Priests and Deacons. We will discuss the historical context, in both Jewish and Catholic faith traditions, and then explore together practical applications of the readings. This will make us all more alert and receptive to Homilies at Mass, a modest investment that reaps major blessings! Each week we will cover the reading from the Old and New Testament in our Sunday/Holy Day Mass readings.
Our scripture study will be from 4-5pm on Fridays in the Library. The facilitator, Dr. Allan Steinhardt, will go over background context and Catholic understanding of the readings, and then we will break into groups to discuss applications.
Dr. Steinhardt has been teaching Bible studies for Adult RE, and RCIA, for over thirty years. He is a Jewish convert, and has corresponded with various Bishops and Cardinals on Jewish Catholic relations, including Cardinal Dulles, and Bishop Gregory, as well as the late Father John Neuhaus. Contact: Dr. Allan Steinhardt; Cell: 925-200-0115, or email: asteinhardt@aeye.ai.

********************

Welcome to Golden Age Family
Come join us for the following events and topics:
Nov. 21—CHP Driving for Seniors—Credit on insurance
Dec. 19—Nutrition and Meals on Wheeks
11 AM Mass (Church)
11:45pm Complimentary Lunch (Hall) with presentation
RSVP: 513-3412 or 240-1706
********************

Women's Fellowship
The Fall, 2018, session of Women's Fellowship is a ten-week study called Symbolon-Knowing the Faith. This series will focus on the beauty and truths of the
Catholic Faith and it will reveal God's incredible love for us — the story of our salvation. The ten sessions will take is through the Creed, the statement of
beliefs that Catholics all around the world profess at every Mass.
The series will begin on Thursday, September 6 and conclude on November 8. All sessions are held in the parish library and begin art 10:00A.M. (10:00-12:00). For further information or if you have questions, please contact Carol Horan (925-516-3801) or Ethel Reber (925-513-7359).
There is homework for these sessions. Should you wish to purchase the Participant's Guide (not needed to attend), it is available via Amazon or from Augustineinstitue.org. It is also available from Formed.org. (Parish code is CM7TFZ).

********************

Please join us the first Saturday of the each
month at Holy Cross Cemetery for a Mass at
11:00am.
********************
Los Domingos a las 5:00 pm en el Salón John

En el Salón John habrán clases para el Rito de Iniciación para adultos Cristianos. Para aquellos que están interesados en unirse a la Fé o católicos quienes no han completado sus sacramentos, por favor vengan a estas clases. Para más información póngase en contacto con Virginia Chavez, télefono: 925-584-4268.

********************
Are you new to Immaculate Heart of Mary?
We are a very vibrant and active parish in Brentwood whose mission is "With Mary we seek to know Christ better and to make him better known through our words and actions." We do this in a variety of ways through our several sacramental prep programs, social outreach as well as our active ministries, Bible studies, and energetic youth program. We also LOVE new parishioners and hold quarterly "Welcome Dinners" specifically those new to IHM. See our bulletin for details on the date for the next upcoming Welcome Dinner.
Thank you for joining us this weekend! If you're not yet registered, please call the parish office at 634-4154 and ask for Ana. She will be happy to mail you a
registration form. See you soon!

********************
TAMALE SALE
VENTA DE TAMALES

Saturday, November 3 at 3:00pm in classroom John.

Sabado, 3 de noviembre a las 3:00pm en el Salon John.

********************
Can you help?

A parishioner who lives in Summerset needs a ride to and from Mass. Please call Richard Nahm at 925-240-9885 for more information regarding: Share-A-Mass.

********************
Widow and Widowers Group
Mary Ann Smith 925-240-1706
Has your spouse died? Are you finding it hard to cope? Have you been able to find a new normal life yet?
Come and meet others who are walking the "grief trail." Widow/widowers Grief Group meets weekly at Immaculate Heart of Mary Church, 500 Fairview Avenue, Brentwood from 5pm to 6:15pm Thursdays in the IHM Hall B. Open to all.
A monthly potluck and also a Happy Hour (emphasis on fellowship!) is held monthly at the home of Mary Ann Smith, 443 Tayberry Lane in Brentwood. Come and bring a dish to share. Call Mary Ann at 925-240-1706 for dates.

********************

We now have a code for the website FORMED.ORG
- Simply open a web browser and type in: www.formed.org. - Go to the lower right hand side and click on "Register" and follow the prompts. Our IHM code is: CM7TFZ
This is a dynamic website that has all things Catholic, on demand, all the time! Check it out!!!

********************

FAITHDIRECT

Fall into EGiving through Faith Direct, which is the most convenient and secure way for you to make your weekly offering to Immaculate Heart of Mary. Your automatic contributions through Faith Direct will save valuable time for both you and our parish staff.
Visit www.faithdirect.net and use our church code: CA752.
Thank you for your continued support of our parish family!

********************

Did you know
that if you log onto smile.amazon.com, that a percentage of your purchase will go directly to Immaculate Heart of Mary?
All you have to do is to specify who you want the proceeds to go to. Once you choose Church of Immaculate Heart of Mary in Brentwood, CA as the charity of your choice, Amazon Smile (smile.amazon.com), the AmazonSmile Foundation will donate 0.5% of the price of eligible purchases!
That's it! Thank you for all you do for IHM.

********************
MARIAN MOVEMENT OF PRIEST
Join us on every first Saturday of the month for the Cenacle of the Marian Movement of Priests. The group prays the Rosary and offers up the intentions primarily
for the Pope, Bishops and Priests worldwide.