September 27, 2014
— Youth Group Vendor
Faire—IHM—10:00am to 2:00pm.
September 27, 2014 —Ministry of Caring
presentation on Dealing with Mental Heath in the
Family. Speaker: Kay Derrico, National Alliance on Mental Illness of Contra Costa from 11:00am to 1:30pm in the Library.
September 28, 2014
— Annual San Lorenzo Ruiz
Feast/Celebration—Filipino Cuisine will be served. (a
nine-day Novena will also be held before the event).
[Read More]
September 29, 2014
— ICF presenting 5th. Annual Car Show and pasta dinner at IHM from 4:00pm to 8:00pm. Advance tickets
call 634-5767.
October 11, 2014
— Public Prayer Event –Veterans Park, Brentwood, 11:45am to 1:00pm
[Read More]
October 18, 2014
—Reception IHM Parish Hall to welcome new Parishioners. 5:00pm after Mass.
October 19, 2014
Mark your calendars for the IHM Parish Festival.
October 22, 2014
—Our Blessed Mother visiting IHM!! Visitation of the Blue Army World Apostolate statue of Fatima. From early Mass till 9:00pm.
November 2015
"In the footsteps of St. Paul" a pilgrimage to Greece and Turkey. Brochures available in the office or speak
to Fr. Jerry.

To view and listen to a reflection on the Scripture readings from today's Mass,
Click Here
Daily Mass Reading & Reflection in your smartphone?
Click Here
---


Powered by IP2Location.com



Come and participate in the IHM Parish Festival "Talent Showcase," all ages are welcome and can be individual or group performances. Registration forms are available in the parish office, so complete one
and turn it in to the office by the October 10th deadline. If you have any questions, contact Clarissa Specht at 516-1707. Bring your friends and family and come enjoy a day of fun and food.

Vengan a participar en el "Show de Talento" del festival de la Parroquia de ICM. No hay limite de edad para participar y pueden ser individuos o grupos. Los formularios de participación están en la oficina de la
parroquia, por favor completen uno y devuelvanlo a la oficina para el 10 de Octubre. Si tienen alguna pregunta, favor de ponerse en contacto con Clarissa Specht al 516-1707. Traigan a sus amigos y familiares y vengan a disfrutar un dia de diversiones y comida.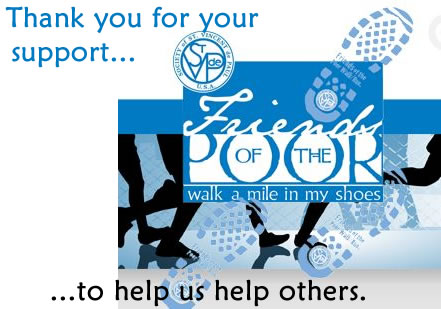 Parish Mission / Misión Parroquial:

With Mary, we seek to know Christ better and to make him better known through our words and actions.
Con María, nosotros buscamos conocer mejor a Cristo y hacerlo conocer mejor a él por medio de nuestras acciones y palabras.


ALL ABOUT MARY
October is the month of the Rosary and a time to honor Mary.
Join Father Jim for a wide ranging reflection on
Our Lady, Sunday, October 12 from 2:00pm to 4:00pm in the Hall.
We will discuss the Scripture
passages about Mary, examine the four Marian dogmas and walk through the long history of Marian apparitions from the first century to our time. We will, of course, also pray the Rosary!
An expansive appetizer buffet will be served;
an RSVP to Father Jim's email fr.jim@ihmbrentwood.com
or to the office is appreciated, but not absolutely necessary.

AUGUST FINANCIAL REPORT
Due to a change in the processing company for our Electronic Funds program, we were unable to collect many of our electronic donations for August; therefore our income was substantially less than that budgeted and we are unable to report accurate collection information at this time. However, we did want to report the outstanding news that our Community Life Center loan balance is now only $209,780.00. Let's all put that $5.00 in today's second collection for Debt Reduction and we will be well on our way to meeting our goal to pay this loan off by year-end. The balance of the loan on the church is now $782,916.00 so we finally have reduced our overall debt to less than $1,000,000.00. Congratulations and thank you!

REPORTE FINANCIERO DE AGOSTO
Debido al cambio de la compañia que procesa el programa de Fondos Electronicos, nosotros no pudismo colectar muchas de las donaciones electronicas para el mes de Agosto. Por eso nuestra entrada fué mucho menos de lo que teniamos en el presupuesto y por eso no podumos dar un reporte exacto de la información de las colectas para el mes de Agosto. En todo caso, queriamos reportar la gran noticia que el saldo del préstamo de nuestro Centro de Vida Comunitaria es ahora solamente de $209,780.00. Asi que pongamos $5.00 hoy en la segunda colecta para la reducción de la deuda y asi estaremos bien encaminados a nuestra meta de pagar esta deuda en su totalidad para fin de año. El saldo del préstamo de la iglesia es ahora $782,916.00 asi que finalmente hemos reducido nuestra deuda a menos de $1,000,000.00. Felicidades y gracias a todos Ustedes!!


BISHOP BARBER'S BLOG
Bishop Barber is now blogging at
bishopbarbersj.wordpress.com.
He is sharing photos and impressions from events that he attends or is involved with, as well as his thoughts on news in the world and the Church. This is the newest social media effort in the diocese, and the one that is personally Bishop Baber's. Follow diocese and cathedral events and news at these channels and please share them with your constituents:
Facebook.com/oakdiocese
Twitter.com/oakdiocese
Facebook.com/ctlcathedral.org
Twitter.com/oakcathedral
Linkedin/com/company/diocese-of-oakland


---
| | | |
| --- | --- | --- |
| | | |
| | | |
| | | |

THE ITALIAN CATHOLIC FEDERATION BRANCH 432
Will be presenting their 5th. Annual Car Show and Pasta
Dinner on Monday, September 29, 2014.
Tickets $15.00 — Children under 7 yrs. Free
Event: 4:00-8:00pm Dinner: 5:30pm
Tickets sold after most Masses or contact:
Ed at 634-0642 or Gino at 634-5767
(Tickets will not be available at the door)
Come for the cars, the food and the fun!!!!

********************

Welcome new parishioners!!!!
Get connected to the parish
meet other parishioners while doing a little
wine tasting. This is a NO FEE event
October 18th, IHM Parish Hall after the 5:00pm Mass
| socializing | wine | snacks

********************


Come and join the IHM Music Ministry!
Most Rehearsals are on WEDNESDAYS at the IHM Music Rm:
Youth Choir (grades 3-12): 4:00—5:15 pm
9:00 am and 12:30 pm Choirs: 6:30 pm—8:00 pm
Coro de Español: 8:00 pm—9:15 pm
Latin Choir: (Sundays 3:45 pm—4:45 pm)
Orchestra: (Saturdays 3:00—4:00 pm; time may vary on some days)
For more information or to sign-up, contact the Music Ministry Office at
(925) 634-4154, ext. 112.

********************

PANCAKE BREAKFAST AND BAKE SALE
The School of St. Peter Martyr's 8th. Grade class will hold a Pancake Breakfast and Bake Sale on Sunday, October 5, 2014 at Good Shepherd Church Hall from 7:30am to 12:00noon. Proceeds benefit class activities. Please stop by and support the class. Price: Adults—$7.00 and Children—$5.00.

********************


HEALING MASS SCHEDULE CHANGE
We will not be having our monthly Healing Mass in the months
of August and September. Our Masses will resume the first
Monday in October. Our group continues to meet on Mondays
at 7:00pm in the Chapel. We begin with rosary and follow with
a time of Charismatic praise and prayer. All are welcome to
come and join us—especially if you are in need of prayer! For
more information, please call Julie at 513.8155.

********************

LA MADRE DE TEPAYAC
is a new bilingual ministry here at IHM that
specializes in praying over people with a variety of health issues.
Whether it be physical, spiritual, or mental health, if you are in need of
prayer, the members of La Madre de Tepayac will visit you or your
loved one for prayer, spiritual readings, and fellowship. In order to
schedule a visit, please call the church office and leave your name and
phone number. A member will get back to you to schedule a visit. La
Madre de Tepayac is also looking for more members. If you are
interested, please call the church office and ask to be transferred to Ext.
152 to leave a message.

LA MADRE DE TEPAYAC
es un Ministerio bilingue nuevo aqui en ICM
que se especializa en rezar por personas que tienen una variedad de
enfermedades. Aunque si son fisicas, espirituales o enfermedades
mentales, si Ud. necesita oraciones, los miembros de La Madre de
Tepayac lo visitará a Ud. o a su ser querido para orar, leerle lecturas
espirituales y hacerles compañia. Para poder hacer una cita, por favor
llame a la oficina de la parroquia y pregunte por la extension 152 y deje
su nombre y número de telefóno. Uno de los miembros lo llamará de
regreso para hacer una cita. El Ministerio de La Madre de Tepayac
también esta interesado en personas que quieran unirse a este grupo. Si
Ud. esta interesado(a), por favor llame a la oficina parroquial y pregunte
por la extension 152 para dejar un mensaje."

********************

CALLING ALL MOMS!
Please join us for some fellowship and breakfast treats twice a month, in rooms Luke and John. This is a wonderful opportunity to get to know other moms with young children in our parish and to share the love of Christ.
A child care provider will be on site.

********************


The Knights of Columbus
& Italian Catholic Federation
PANCAKE BREAKFAST
Come visit with your fellow parishioners and welcome our new parishioners at the pancake breakfast on Hospitality Sunday, the first
Sunday of each month, Co-sponsored with the Hospitality Ministry
for the given month. Breakfast hours are 8:00 am to noon. See you
at our donation only breakfasts.

Caballeros de Colón
y la Federación Católica Italiana
Desayuno de Panquecas
Vengan a visitar con sus amigos parroquianos y darle la bienvenida a
los nuevos parroquianos al desayuno de panquecas en el Domingo de
Hospitalidad, el primer Domingo de cada mes. Esta función esta
patrocinada con el Ministerio de Hospitalidad en cada mes. Horario
del desayuno es de 8:00 am a 12:00 pm. Nos veremos a estos
desayunos y agradecemos donaciones.

********
Since 2007, Council #7467 of the Knights of Columbus and Branch #432
Italian Catholic Federation of Immaculate heart of Mary Branch has sponsored scholarships for graduating high school seniors.
[Read More]



MARIAN MOVEMENT OF PRIEST
Come and Join us on EVERY FIRST SATURDAY OF THE MONTH for the cenacle of the Marian Movement of priests. The group prays the Rosary and offers up the intentions primarily for the Pope, Bishops and priest worldwide.
Time and Place: 10 am—Hall C Fr. Jim Sullivan is the advisor for our group sessions.


The following is a list of recent additions or changes to our website.
SCHEDULE OF SECOND COLLECTIONS
09/28/14—Maintenance Reserve
10/05/14—Debt Reduction
10/12/14 –For The Catholic Voice
FECHAS DE SEGUNDA COLECTAS
09/28/14—Reserva de Mantenimiento
10/05/14—Reducción de la Deuda
10/12/14—Para La Voz Católica

PARISH FESTIVAL
October 19, 2014
Mark your calendars for the IHM Parish Festival.
[Read More]

Have something to publish in the IHM Bulletin? Please submit your request to: bulletin@IHMBrentwood.com
IF YOU ARE USING ENVELOPE 109,
PLEASE CALL THE
OFFICE AT 634-4154.
Need to schedule use
of facilities? Please submit
request to:
ihmfacilityschedule
@ihmbrentwood.com
CATHOLIC DIVORCED, WIDOWED & SEPARATED OF CONTRA COSTA SUPPORT GROUP MEETINGS
The Support Group meets in Walnut Creek at St. Mary Church on the third Thursday of the month from 7:00 to 9:00pm....
[Read More]
Worldwide Marriage Encounter
The next Worldwide Marriage encounter Weekend is November 21-23 held in Livermore/Pleasanton.....
[Read More]
TUTORING MINISTRY
Registered IHM parishioners who would like to have their 1st, 2nd or 3rd grade children tutored in reading and/or math, at no cost to parents, may register their children...
[Read More]
REGISTRATION FOR CCD AND TEEN CONFIRMATION
ARE CLOSED FOR THIS YEAR.
Adult Catholics who have not received Confirmation
Classes started September 18, 2014; however, we still have openings. Group meets every Thursday from 7:00pm to 8:30pm in Classroom Matthew.....
[Read More]
COME JOIN US
On Saturday, October 4th. In Hall "C" from 2:00pm to 4:00pm.. Listen to a very special woman who
has worked over many years to bring the world's attention to an event that happened in GARABANDAL, Spain....
[Read More]
All Saints and Angels Carnival is Coming!!!
Our annual All Saints and Angels Carnival is coming
on October 31st....
[Read More]
You are Invited!!!
To Our Lady of Fatima Prayer Event, Petitions and praying of the Rosary.....
[Read More]
BIRTHRIGHT OF CONCORD PREGNANCY RESOURCE CENTER
INVITES YOU TO THE 5TH. ANNUAL SPAGHETTI FEED
on Saturday September 27, 2014....
[Read More]
***TELL A FRIEND***
***COME ONE COME ALL***
"In the footsteps of St. Paul" a pilgrimage to Greece and
Turkey, November 2015....
[Read More]
FALL PARISH EMMAUS RETREATS
Women's English: October 24-26, 2014...
[Read More]
LIFE TEEN AND YOUNGER
YOUTH GROUP -
Erinn Bagnaschi,
925)634-4153
Ext. 116...
[Read More]
MOM'S GROUP
Please join us for some fellowship and breakfast treats. Meetings will be offsite. Our first meeting starts Thursday, September 11, 2014 from 8:45am to 11:15 am ...
[Read More]
Have you ever thought of becoming a Sister?
Single Catholic women
ages 18-40 are invited to a prayerful and reflective Religious Vocation Discernment
Weekend Retreat with the Daughters of Charity of St. Vincent de Paul, Oct. 10-12, 2014, Los Altos Hills, CA...
[Read More]
Movimiento Familiar Cristiano Católico
Por una Familia más Feliz Estimados hermanos en Cristo y María....
[Read More]
SPRED or (Special Religious Education) is sharing our faith with young people...
[Read More]
EDUCATED ANGELS
Jaime H. Velasco is the Founder and President of "Educated Angels." This is an organization that is open to every student that is having a difficult time understanding a specific subject....
[Read More]