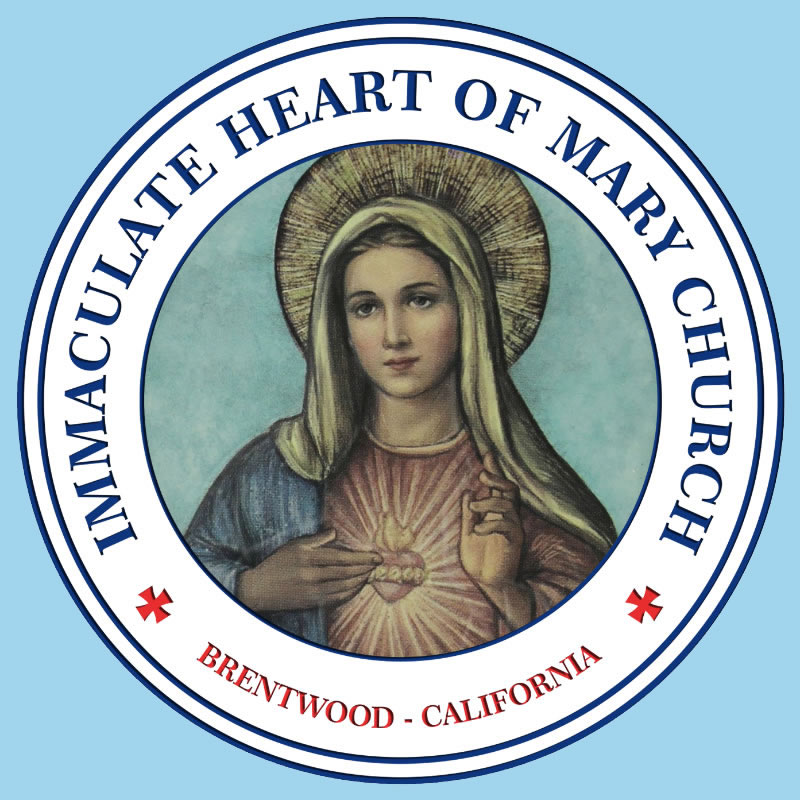 Translate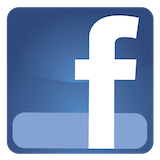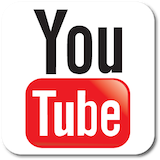 ---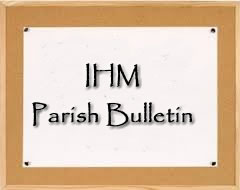 To read/download back issues of the bulletin, click here
---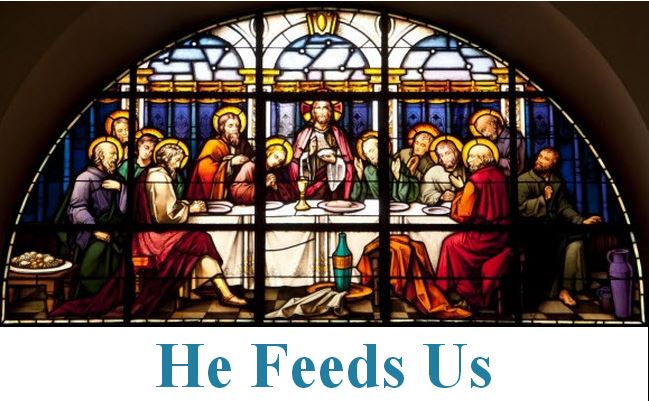 To join Deacon Ron Horan's E-Newsletter's mailing list, Click Here
---
To view and listen to a reflection on the Scripture readings from today's Mass,
Click Here
Daily Mass Reading & Reflection in your smartphone?
Click Here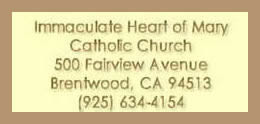 Welcome and thank you for visiting IHM's website!


It seems like Jesus is inviting and gathering followers and disciples. He invites the fishermen brothers, Simon (Peter) and Andrew, as well as James and John, also brothers, to follow him. "Come after me", he says. They leave their boats and nets and follow him. These are men

...

Announcements/Avisos

♦ The IHM 2017 Ministry Fair is scheduled for Sunday, January 22nd. The Fair will begin after the 7:30 AM Mass and end following the 2:00 PM Mass. The Fair will not be held after the 5:00 PM Latin Mass.


More Parish News and Ministry Announcements


♦ La Feria de Ministerios de ICM para el año 2017 tomará lugar el domingo, 22 de enero. La Feria empezará después de la Misa de 7:30 am y terminará al final de la Misa de las 2:00pm.



Each year on February 11, on the Feast of Our Lady of Lourdes, the Universal Church celebrates:

WORLD DAY OF THE SICK

Here at IHM, we will also celebrate the Sacrament of Anointing of the Sick on that day at the 8AM Mass. We encourage you to invite any parishioner who may be ill, their caregivers, family and friends to join to celebrate this Mass with the Sacrament of Anointing of the Sick.

This is as wonderful opportunity to celebrate this Sacrament in a communal setting in our church and to offer our prayerful support to those who are ill, as well as those who care for them. We also wish to thank the members of the Ministry for the Homebound, all the caregivers, family and all parishioners who care for each other.

Immediately after the Mass, on this special day, we will be praying the Holy Rosary in honor of Our Lady of Lourdes, offering prayers to the Lord to heal the members of IHM and the world.

Please reserve the date: February 11, 2017 at 8AM.
Future Dates* for Masses with Anointing of the Sick: April 5, June 23, July 22, September 7, November 22 and December 13.
*Subject to change.

The 13th Annual West Coast "WALK FOR LIFE"
will take place in San Francisco on January 21st at Civic Center Plaza. There will be an information fair at 11am with the rally beginging at 12:30pm. The walk takes place from the Civic Center to Herman Plaza/Ferry Building.
For carpooling to BART.
Meet in parking area by the IHM office - 10:45am to organize and depart 11:00am…More info call: Tim Guernsey 457-4519 or Ethel Reber 513-7359.


"La Caminata por Vida"
que está celebrando el treaceavo año en la Costa Oeste tomará lugar en San Francisco el 21 de enero en la Plaza del Centro Civico. Habrá una feria para dar información a las 11 am con la caminiata que empezará las 12:30pm. La caminata tomara lugar desde la Plaza del Centro Civico a la Plaza Herman/Edificio del Ferry.
"Transporte para ir a BART.
Favor de reunirse en el estacionamiento en el area de la oficina a las 10:45 am para organizarnos y salir a las 11:00 am. Para más información favor de llamar a Tim Guernsey at 457-4519 o a Ethel Reber al 513-7359.


Week Day Masses/Misas Diarias

:



7:00 A.M. Monday through Friday in English
8:30 A.M. Monday, Tuesday, Wednesday and Friday - Bilingual
8:30 A.M.Thursday en Español 
5:15 P.M. Tuesday Traditional Roman Rite (Latin) 
7:00 P.M. Tuesday en Español

Saturday and Sunday Masses:

Saturday Morning 8:00 A.M. English
Saturday Evening (Anticipated or Vigil Mass) 5:00 P.M. English
Saturday Evening (Anticipated or Vigil Mass) 6:30 P.M. Español
Sunday Morning 7:30 A.M. English
Sunday Morning 9:00 A.M. English
Sunday Morning 10:45: A.M. Español
Sunday Afternoon 12:30 P.M. English
Sunday Afternoon 2:00 P.M. Español
Sunday Evening 5:00 P.M. Traditional Roman Rite (Latin)





Confessions:

Please note the times and days for Confession.
Tenga en cuenta que los tiempos y los días 
de confesión favor. 

Please see the bulletin board for up-to-date
confession schedule.

Normally:
Tuesday/Martes: 6:00pm
(English-Fr. Quang, Fr. Eric
Spanish-Fr. Ruben when available), 
Saturday/Sábado: 3:30-4:30pm (All Priests)

NOTES:
1. Please note that Fr. Quang, Fr. Eric, & Fr. Ruben are not always available mid-week for confessions. 
2. Any variances, will also be noted in the bulletin.







500 Fairview • Brentwood, CA 94513 •
925) 634-4154 • FAX (925) 516-9340
Office Hours: Open Monday-Friday 9:00 am-4:00 pm.
E-Mail: ihmchurch@ihmbrentwood.com


---