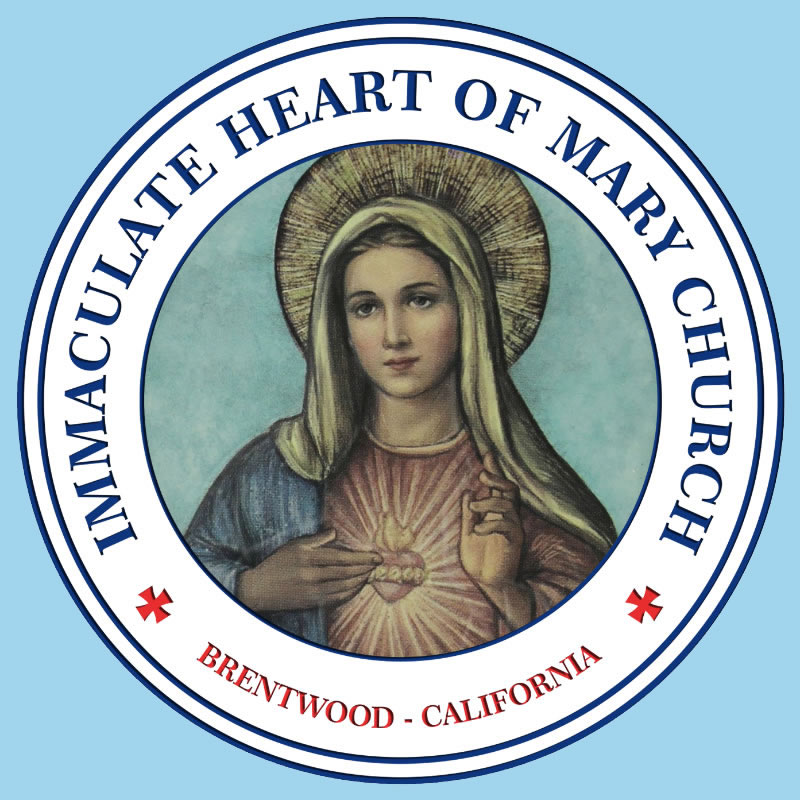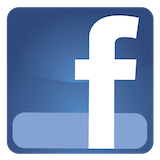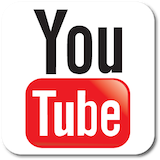 ---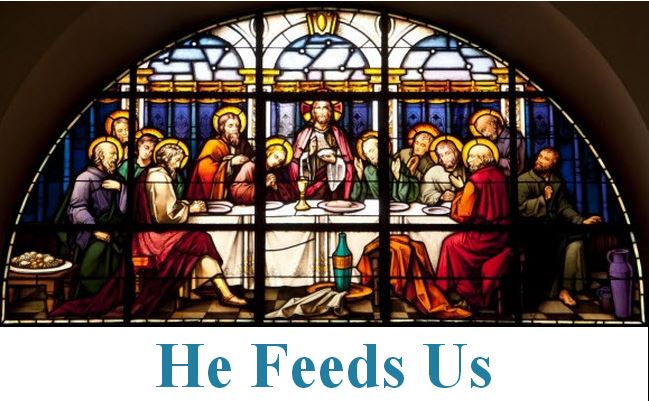 To join Deacon Ron Horan's E-Newsletter's mailing list, Click Here
---
Save the Date: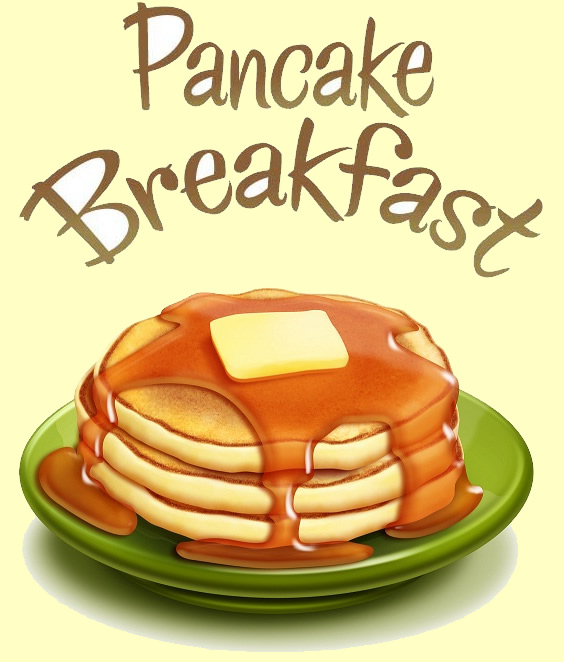 ******************************* 


Uncover the Face of God
Prepare to Encounter Mercy!
Young Adult (18-35) Twilight Retreat - Personally Encounter Jesus through the lens of advent and Jubilee Year of Mercy. Share in sessions, dinner, the Sacrament of Reconciliation and Eucharistic Adoration. Join us on Saturday, December 5, 2015, 5:00pm - 9:30pm. Dominican Sisters Mother House and Chapel, 43326 Mission Blvd. (off Mission Tierra) Fremont, CA. 94539. $15 gratitude offering.
RSVP by November 30th at:
http://bit.ly/2015YATwilightRetreat or call (510) 933-6360.

**********************

Membership is a Blessing!
The women of this parish are seeking to work together, in unity and charity, towards a better, more meaningful, spirit-filled life for themselves and their families, so, they are establishing a new court of the Catholic Daughters of the Americas. Would you like to know just what membership in CDA can
offer to you and the women of your community?
Please join us for an informational meeting on Sunday, December 6th at 2pm in Hall 'C' of Immaculate Heart of Mary Brentwood or contact Tess Chiampas at 925-577-4994."Come, and you will see." – John 1:39 Catholic Daughters of the
Americas praying, serving and working together in Unity & Charity, since 1903.

**********************


FIL-AM MINISTRY
of Immaculate of Heart of Mary

MISA DE GALLO/SIMBANG GABI 2015
December 16-24, 2015,
5:00 AM Morning Mass
It's that time of year again! The Fil-Am of IHM would like to invite you to celebrate the Filipino tradition of Simbang Gabi (also called Misa de Gallo), a nine-day novena/mass to usher in the event of Jesus' birth. It is also the time of year to count and share your blessings.
Contacts: Food donations: Remy Pucan 925-890-4317 or rmpucan@yahoo.com
Mass Sponsors: Villa Serrano (villa.mserrano@gmail.com)

**********************

While we await Jesus' coming let us continue to live for Him and live in His love in all we do, especially in our marriage relationship.
The next Worldwide Marriage Encounter Weekends is February 26-28. Early registration, 4 to 6
weeks out is highly recommended. For more information contact
Mike & Jeanne @ 925.672.2016 or Joe & Sue @ 925.680.7767 now or go to oaklandwwme.org Weekends are
presented in the Pleasanton/Dublin area.


To view and listen to a reflection on the Scripture readings from today's Mass,
Click Here
Daily Mass Reading & Reflection in your smartphone?
Click Here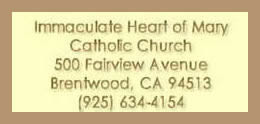 Announcements

Thank you to all those who made a pledge! The Campaign Committee would like to thank all the families who have contributed to date and have made the campaign a great success! To those who have not contributed yet, there's still time.









Only one Mass will be celebrated on Thanksgiving day, November 26th at 10:00am. There will be no "Adoration of the Blessed Sacrament on the 26th and the parish office will be closed on the 26th and 27th. The IHM clergy and parish staff
wish you and your families a Blessed Thanksgiving.

Habrá solamente una Misa el 26 de Noviembre, Dia de Gracias a las 10:00am, y no habrá "Adoración del Sagrado Sacramento" ese dia. La oficina de la parroquia estará cerrada el 26 y 27 de Noviembre. El Clero de ICM y el personal de la parroquia les desean a todos ustedes y sus familias muchas bendiciones en el Dia de Gracias.



Immaculate Heart of Mary welcomes Bishop Michael C. Barber, SJ, today.
He will be at the 9:00am, 10:45am and 12:30pm Masses on November 29, 2015. An excerpt of one of Bishop Barber's homilies clearly explains his goal for our Diocese:
"If we enter into a relationship of friendship with Christ, it makes it all the easier to follow his commandments. That is the goal of the Diocese of Oakland's evangelizing efforts: to make a place where people can experience Christ. Once you realize how much Christ loves you and wants you, it makes it all the easier to follow his commandments. "Love and truth walk in your presence Lord."

"Si nosotros entramos en una relación de amistad con Cristo, se nos hace más facil seguir sus andamientos. Esa es la meta de los esfuerzos de evangelización de la Diocesis de Oakland: hacer lugar donde la gente pueda tener la experiencia con Cristo. Una vez que ustedes realizen lo mucho que Cristo los ama y los quiere, se les hará mucho más fácil seguir sus mandamientos...



Jingle All The Way for Immaculate Heart of Mary Church
This Christmas!

Did you know shopping online at retailers such as Amazon, Apple Store, Gift Card Mall, Target, DisneyStore.com, and hundreds more, will earn up to 16% of every purchase you make for

 Immaculate Heart of Mary Church
It's Easy!
All you have to do is click on the link below to access the eScrip Online Mall and shop as you normally would. That's it! No card registration, coupons or special downloads required.
http://groups.escrip.com/jsp/mall.jsp?ref=g}?id=137956095
Thank you. We appreciate your support!



Thank you, IHM Parishioners, for helping us help others!



For FY2015, this is where your generous donations went:
From 10/1/2014 to 9/30/2015, we have helped:
1. An average of 90 families per week at our Food Pantry.
2. Thirty Three (33) families with their Gas and Electric bills.
3. Twenty Five (25) families with their house rent.
4. Fourteen (14) families with their water bills.
5. Nine (9) with medical, dental, and other household needs.



---


SCHEDULE OF SECOND COLLECTIONS

11/29/2015—St. Vincent de Paul
12-06-2015—Church Loan
12-13-2015—Religious Retirement

FECHAS DE SEGUNDA COLECTAS 
11/29/2015—San Vicente de Paul
12-06-2015—Deuda de la iglesia
12-13-2015—Jubilación Religiosa






SATURDAY, DEC. 19, 2015 AT 1:30 PM
Featuring the IHM Choirs and Chamber Orchestra
To reserve tickets, pls call (925) 634-4154, ext. 112.





---

Help IHM by shopping at the NEW eScrip Online Mall.


FR. JERRY ON EWTN'S JOURNEY HOME



Click here to watch Fr. Jerry on EWTN's Journey Home

.




Little Ones of Momma Mary

---

St. Vincent de Paul will be collecting
NEW PACKAGED TOYS AND NEW PAJAMAS
for ages 0-8 years from Oct. 25 - Nov. 29. Please place these items in the barrel in the vestibule of the Church.
"Christmas Gift Away" will be on December 5th.

San Vicente de Paul estará colectando juguetes y
pijamas nuevos para niños de edades 0 a 8 años
empezando el 25 de Octubre hasta el 29 de
Noviembre. Por favor pongan estos articulos en el barril en el vestibulo. "Regalo de Navidad" tomará lugar el 5 de Diciembre del 2015. Si usted tiene alguna pregunta, favor de llamar a Babara DeDora al 925-550-5637.

2014 IHM Parish Annual Report


---


Our Lady of Fatima Prayer Event will on Saturday,
December 7, 2015 from 10:30am to12:00pm
in Luke praying the rosary and petitions.
---



Consider Helping
in a New Ministry
Consider becoming an adult volunteer
catechist to those with Special Needs in a small
group setting. SPRED (Special Religious
Education Department) provides ongoing faith
formation for children, teens or adults with
developmental disabilities. For more
information call Linda Kortuem at
925-634-4154 x 117 or email
linda.kortuem@yahoo.com.
Website: www.spredoakdiocese.org




TUTORING MINISTRY
Registered IHM parishioners who have
children entering first, second or third
grades in the 2015-2016 school year and
are in need of tutoring in the reading and/or
math areas may register for tutoring after
all English and Spanish Masses at no cost to parents. We are blessed to have retired teachers and other parishioners who have worked with children willing to donate their time and talent to help children improve their reading and math skills. Parents may register after masses on August 8 and August 9, 2015 or August 15 and August 16, 2015. Registration closes August 23, 2015. Tutoring will take place in the IHM classrooms on Wednesdays. The first semester of tutoring will begin on Wednesday, October 14, 2015 to January 27, 2016. For further information please contact:
Mary Lou Klovee at 925-516-7484.


---
BISHOP BARBER'S STATEMENT ON THE SUPREME COURT DECISION



Bishop Barber has released a statement on the recent Supreme Court decision on marriage. Click here to read it.





---

LIFE TEEN AND YOUNGER YOUTH GROUP





- Erinn Bagnaschi, 925)634-4153 Ext. 116...






---

Have you ever thought about becoming a Sister?

Single Catholic women ages 18 - 40 are invited to a
Religious Vocation Discernment Retreat with the
Daughters of Charity of St. Vincent de Paul ..




---


HORA SANTA
Están todos invitados a la Hora Santa todos los Jueves de las 5:15pm a 6:pm en la Iglesia.
*************
GRUPO JUVENIL
Los invitan a formar parte del Youth Group de IHM que se reune los Viernes a las 7:00pm en la Libreria. Para más información favor de llamar a la Sr. Carina Vargas al 925-513-8154 o a Roxanna Alvarez al 925-325-5162.
*************
Movimiento Familiar Cristiano Católico
Por una Familia más Feliz Estimados hermanos en Cristo y María...


Rito de Iniciación para adultos Cristianos
Los Domingos a las 5:pm en el Salón John habrán
clases para el Rito de Iniciación para adultos Cristianos.
Para aquellos que están interesados en unirse a la Fé o
catolicos quienes no han completado sus sacramentos,
por favor vengan a estas clases. Para Informacion
póngase en contacto con Virginia Chavez, télefono
925-679-5031




---

THE GABRIEL PROJECT



CATHOLIC DIVORCED, WIDOWED & SEPARATED OF CONTRA COSTA SUPPORT GROUP MEETINGS

The Support Group meets in Walnut Creek at St. Mary Church on the third Thursday of the month from 7:00 to 9:00pm....




---

SVDP CANNED FOOD DRIVE

For the weekend of November 29, 2015, please
bring canned tomatoes. Thank you!

Para el fin de semana del 29 de noviembre, del 2015,
por favor traigan tomates enlatados. Gracias!



---

Do you have something to publish in the IHM Bulletin? Please submit your request to: bulletin@IHMBrentwood.com
*************
Do you need to schedule use of facilities? Please submit request to: ihmfacilityschedule@ihmbrentwood.com





---

IHM LIBRARY


The library is now open! Come in and browse
our many books and audio/visual recordings to expand
your knowledge of our Catholic Faith! Hours: Fridays 2:30
- 5:30pm. Questions? Call Mickey DeFalco at:
925-634-3492.
---

WIDOW/WIDOWERS SUPPORT GROUP

meets Thursday from 6-7:15 in Halll B.
Are you trying to focus on your new life after the death of a spouse? Are you lonely? Come and find ways to deal with your new circumstances. Meet
other people who share your concerns. Traveling the grief trail can be daunting. Sessions resume Sept.3. 2015. For more info call Sany Heinisch
at 925 513-3412 or Mary Ann Smith at 925 240 1706


CATHOLIC DIVORCE SURVIVAL GUIDE COURSE
How to survive the loss of a Marriage. Course begins Sept. 3, 2015 in Hall B and continues until Dec. 17, 2015. 13 weeks for $25.00 For more infomation call Sandy Heinisch at 925 513-3412 or Mary Putnam at 925 516-1079 or Mary Beth MC Cann at 925 418-4446

---



Los Domingos a las 5:pm en el Salón John habrán clases para el Rito de Iniciación para adultos Cristianos. Para aquellos que están interesados en unirse a la Fé o catolicos quienes no han completado sus sacramentos, por favor vengan a estas clases. Para Informacion póngase
en contacto con Virginia Chavez, télefono 925-679-5031


El Viñedo de Raquel
La esperanza, ayuda y sanación estan disponibles a través de un retiro del Viñedo de Raquel.
Para má información o para registrarse llame a:
(510) 384-6875 or www.elvinedoderraquel.org



El grupo de San José se pone a su disposición visitandolos y llevando la imagen de San José que quedará con esa familia por una semana. Rezaremos el Rosario con la familia. Favor de ponerse en contacto con Reina Garcia at 510-303-7840.




The first Friday of the month from 11am-11:30am will be children's adoration time starting on Friday, November 6.

Hora de adoración para niños. El primer Viernes de cada mes de 11am a 11:30 sera la hora de adoracióm para niños empezando el Viernes 6 de
Noviembre.




Anyone interested in buying a 1962 Roman missal in English and Latin, please see Hector Melgoza after the Latin Mass; he can purchase them at a substantial discount.

---

PRAY FOR THE UNBORN AND THEIR MOTHERS
Every Thursday 9:30am - 11:00am
at Planned Parenthood, Antioch
Nancy - espofamily5@comcast.net
Lou - lou.di@sbcglobal.net


---

LIVING STEWARDSHIP NOW
Life is a book in volumes three: The past, the present, and the yet-to-be. The past is written and laid away, The present we're writing every day, and the last and best of volumes three is locked from sight—God keeps the key.

La vida es un libro de tres tomos Con el pasado, el presente y el mañana todo. El pasado quedó en un armario, El presente lo escribimos a diario. Pero lo mejor de los tres aún no se sabe, Pues no está a la vista-Dios tiene la llave.


---

Attention families of 8th-grade girls: Carondelet High School applications for the class of 2020 are due Friday, Dec. 4!
Learn more at www.carondelet.net or contact admissions@carondeleths.org.



---
THANK YOU!
"On behalf of my family, particularly my Mom Liberty, Aunt Emmie and Aunt Leila, I wish to extend my sincerest and most profound gratitude to everyone here at IHM for your overwhelming support and love?
You will all be in my prayers, and as we continue praying together for us recently ordained, may we all strive to answer God's universal call to holiness. To develop greater love for God's people, and to render selfless service to those in need, especially the poor, the marginalized and the oppressed.
IHM is truly an amazing parish community? I am very blessed to have been part of it!"
Blessings,
Deacon John Erick Villa

********************

ATTENTION: All Eucharistic Ministers
to the Sick and Homebound.
There is a mandatory meeting of all old and new members of this vital ministry. The meeting will take place December 5th at 10 am in the Church. We will discuss your roles as Extra Ordinary ministers of Communion, the Theology, Pastoral Approach, Liturgy and Prayers and plans for a Liturgy to install you as Extra Ordinary Ministers for the year 2106. The preparation and installation are necessary for your ongoing role as Ministers of Christ in this vital parish ministry.

********************

Calling All Women!
Magnificat, A Ministry to Catholic Women
Would like to invite all Catholic Women to our upcoming Prayer Breakfast.
December 5th 9:30-12:30
Crowne Plaza
45 John Glenn Dr. Concord
We are excited to welcome Father Jerry Brown as our speaker.
Join us as Father Brown, shares his inspirational journey from Episcopalian minister to Catholic pastor!. Reservations are $28/ $35 after Nov. 28th.
Please go to www.magnificatsoti.org for info or
call Maribel at (925) 788-7762

********************

Diocese of Oakland Adult Faith Formation
We cannot give what we ourselves do not have. Parish ministry leaders, catechists, school teachers and parents are invited to the newly renovated Saint Francis de Sales School for Pastoral Ministry. Classes meet one Saturday a month. The entire program is three years. If you're hesitating, "come and see" by auditing up to three courses. And if you are a graduate of the program, come back and take a new course or retake one with a new instructor at half price. Spring 2016 courses offerings are: Old Testament, Christian Prayer and Spirituality, the Sacraments, and the Creed: Part I (Trinity, Jesus Christ, and the Paschal Event). Each course provides 12.5 hours of ongoing adult education. The fee per course is $120. Click here for more information:
http://www.oakdiocese.org/ministries-formation/adult-faith-formation/spm
or contact Sandra Martinez at 510-267-371. Deadline to register is December 18th. Check out our SPM Facebook page and view our video with Bishop Barber's endorsement and student testimonials!


********************



The 2015-16 Choir Season begins again
and you're ALL invited to come and share your musical talents to praise
and give thanks to our Lord!
Coro de Español (Spanish Choir): Wednesday 8:00-9:15 pm
Youth Choir (grades 3-12): Thursday 4:00-5:15 pm 9:00 am and 12:30 pm
Choirs: Thursday 6:30-8:00 pm
Orchestra (strings, brass, woodwinds, percussion): Saturday 3:00-4:00 pm
Latin Choir (Lisa Karleskind, Director): Sunday 3:45-4:45 pm
All rehearsals are held at the IHM Music Room.
Please call Ed Magistrado, Music Director, at (925) 634-4154, ext. 112 for more info.

********************

IHM Morning Grace for Mothers
Are you looking for a community of mothers practicing the Catholic faith? This group provides a comfortable setting to bond over motherhood and our faith. All meetings will be held in Brentwood and children are welcome to come. Please contact Shana Ortega (I am a mother of two with one on the way) if you are interested in attending or have any questions please call:
707-694-8663 or e-mail at shanaeortega@gmail.com





CONTRA COSTA FOOD BANK
CONTRA COSTA FOOD BANK The Contra Costa Food Bank Mobile Produce Distribution Program distributes FREE produce on the 2nd. and 4th. Tuesdays of each month in the IHM parking lot from 12:00 noon to 1:00pm to families in need. This program is only for low income families. For more information, please call Ralph at (925)240-1177.

BANCO DE COMIDA DEL CONDADO DE CONTRA COSTA
El Programa de Distribución del Banco de Comida Móvil del Condado de Contra Costa de productos agricolas distribuye GRATIS estos productos el SEGUNDO Y CUARTO MARTES de cada mes en el estacionamiento del ICM de 12:00 a 1:00pm a familias que necesitan. Este programa es solamente para familias de pocos recursos. Para más información, por favor llame a Ralph at (925) 240-1177..


MARIAN MOVEMENT OF PRIEST
Join us on EVERY FIRST SATURDAY OF THE MONTH for the cenacle of the Marian Movement of priests. The group prays the Rosary and offers up the Intentions primarily for The Pope, Bishops and priests worldwide. Time and Place: 10:30am in John. You Are All Invited!