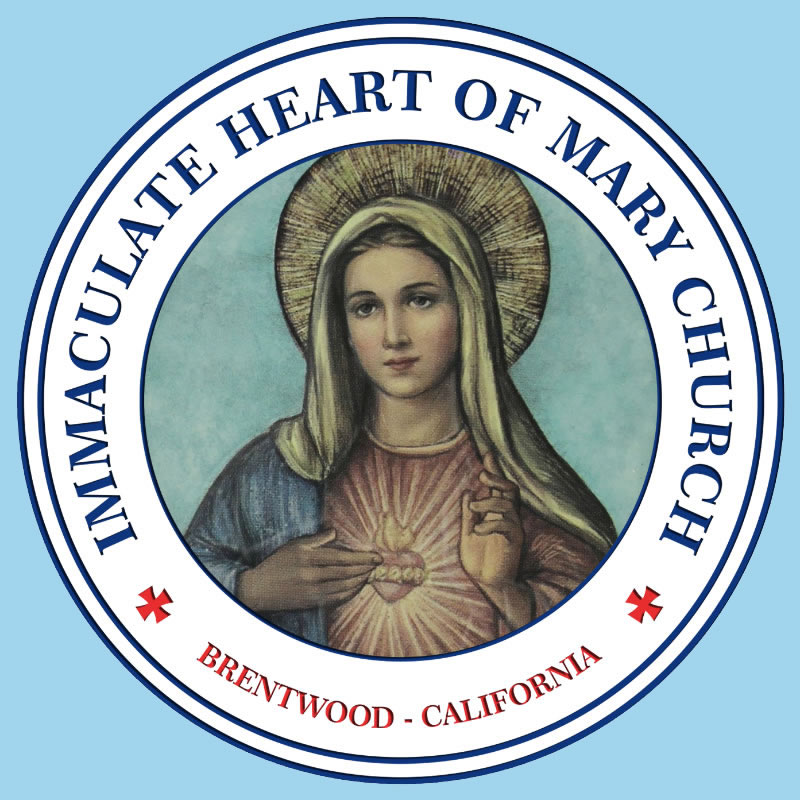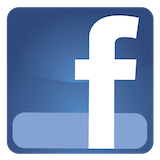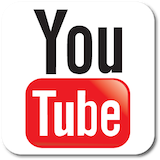 What's New:
The following is a list of recent additions or changes to our website:
---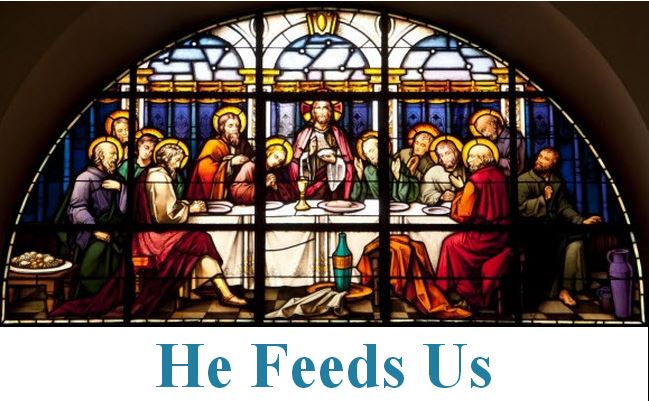 To join Deacon Ron Horan's E-Newsletter's mailing list, Click Here
---
Save the Date:

Catholic Divorce Survival Guide Course 
- How to Survive the Loss of a Marriage - Info night August 5, at 7pm 
in IHM Library - Course begins September 3-December 17, 2015. 13 weeks for $25. For additional information contact Sandy at 925-513-3412

*******************************

Jesse Romero - IHM Community Center Friday, August 21, 6-8pm and Saturday, August 22, 9am - 3pm (lunch will be served). Focus will be on Family, Defending our Faith and much more. $20.
for adults / $10. for 17 and under includes for both days. Questions? Email: mkwiley5@comcast.net or
call Joe at (925)597-0206.

*******************************

*Era of Elegance Fashion Show*
September 12, 2015, at 11:30am -
at IHM Hall.

*******************************
Emmaus 
English speaking Men's Retreat is Sept. 18-20, 2015 (details to follow )
Emmaus English speaking Women's
Retreat is Oct. 23-25, 2015 (details to follow)

******************************* 

Fil-Am Casino Bus Trips
September 5, September 19, October 24, 2015 For more information on these trips contact: Cora Marcelino at 925-634-7521, Remy Bermudez at 925-354-8835 Lee Blackshear at 925-513-7752

******************************* 

Crafty Quilters Christmas
October 23-25, 2015 -
Bouquet. Raffle of Handmade quilt. Many
handmade craft items for your Christmas shopping. Bake sale goods available. All proceeds go to IHM. Any additional information contact
Ann 925- 864-3242


To view and listen to a reflection on the Scripture readings from today's Mass,
Click Here
Daily Mass Reading & Reflection in your smartphone?
Click Here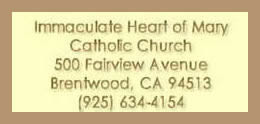 THE SECOND ANNUAL PARISH FESTIVAL 
is scheduled. We will enjoy another great day of fun and festivities.
Mark your calendars and come join in on the fun
Saturday, October 17, 2015

EL SEGUNDO FESTIVAL ANUAL DE LA PARROQUIA
ya esta programado para el Sabado, 17 de Octubre del 2015.
Vengan todos a pasar un dia lleno de diversiones y festividades
CCD (Spanish and English) and Confirmation Registration Schedule:
Saturday, August 15th. 10:00am to 3:00pm - Classrooms
Sunday, August 16th. 8:30am to 3:00pm - Classrooms
Saturday, August 22nd. 10:00am to 3:00pm - Classrooms
Sunday, August 23rd. 8:30am to 3:00pm - Classrooms
Registration for 7-12 year olds who have not been baptized will be at the times and dates above.
Please note that all families should be registered with the Parish prior to registering for the above classes.
Baptism Certificate is required for registration.



Horarios para inscribirse en clases de Catecismo y Confirmación en Inglés y Español
Sábado, 15 de Agosto 10:00am to 3:00pm - Salones
Domingo, 16 de Agosto 8:30am to 3:00pm - Salones
Sábado, 22 de Agosto 10:00am to 3:00pm - Salones
Domingo, 23 de Agosto 8:30am to 3:00pm - Salones
Inscripciones para jovenes de 7 a 12 años de edad quienes no han sido bautizados tienen el mismo horario y fechas indicadas en este mensaje.
Por favor noten que las familias tienen que estar registradas con la Parroquia antes de inscribirse en las clases mencionadas en este mensaje.
Certificado de bautizo es necesario para la inscripción.
Parish Team
No pastor, not even the best one, can run a parish on his own. Although I have three brother priests working with me, we still fall short of meeting all the demands and needs of our people. Along with my new "job" as Ongoing Formation Director for the Diocese of Oakland, the time is right to seek some new ways of leadership which I believe are required to make IHM an amazing parish, as well to continue to bring more people to Christ and his Church. With that in mind I have called together a Parish core Team of 7 persons [some ordained, some staff, some "innocent bystanders"] who will share my goals as pastor, and work together with me and sometimes independently of me to better lead IHM. The team has been meeting together to create a flexible and responsive approach to issues and problems that come up in the parish from time to time. Too often in the past I have worked alone, and others have also worked in isolation, sometimes creating policies that divide and alienate rather than bring us together. With a team approach the goal is to be responsive to the whole parish, including our various counsels and ministries. It will make it easier for me as pastor to delegate effectively, permit me to avoid getting bogged down in the details of every activity and program. The team consists of the following:
Fr. Jerry, Pastor
Dcn Ron Horan, Stewardship and Facilities
Dcn Ed Spano, Liturgy
Margaret Hoover, Administration
Bud Medeiros, Parish Council
Jan Bantique, Finance Council
MaryLou Klovee, Historian and Education
Linda Kortuem, Faith Formation
The team will work across parish lines and bring us together, assisting Fr. Jerry, the ordained and the staff to become more effective and streamlined in leading the parish of IHM.

"Marriage equality?"
On Saturday August 1st 10:00 AM to 12:00 Noon, let us come together to pray and share about the recent Supreme Court decision to allow marriage between persons of the same sex. What does the Church teach? How should the parish respond? What are the issues that will come from this decision? How do we treat persons who are in same-sex relationships with compassion and dignity? I invite you to spend some time with me in prayer and discernment as well as in sharing.
Fr. Jerry
Announcements

Thank you to all those who made a pledge! The Campaign Committee would like to thank all the families who have contributed to date and have made the campaign a great success!







---

SCHEDULE OF SECOND COLLECTIONS

08/02/2015—Church loan
08/16/2015—Mission Coop Plan
08/30/2015 - St. Vincent de Paul

FECHAS DE SEGUNDA COLECTAS 
08/02/2015—Deuda de la Iglesia
08/16/2015—Plan Cooperativo de la Mision
08/30/2015 - San Vincente de Paul


FRIENDS OF THE POOR WALK/RUN

- September 5, 2015
- Registration (free) 8am
- Walk/Run 9am-1pm
De Luna Ranch - 7540 Balfour Road - Fun day with
proceeds directly benefits Brentwood and
surrounding communities. Info at www.fopwalk.org

---
---
---



Is This Ministry Your Calling?
SPRED's (SPecial Religious Education Department)
goal is to integrate persons with developmental
disabilities into the faith and life of the Church.
Through small faith sharing groups, adult volunteer catechists provide a bridge into the parish community for children, teens or adults with developmental disabilities. For more information call Linda Korteum
at 925-634-4154 x 117 or email
linda.kortuem@yahoo.com.
Website: www.spredoakdiocese.org




TUTORING MINISTRY

Registered IHM parishioners who have
children entering first, second or third
grades in the 2015-2016 school year and
are in need of tutoring in the reading and/or
math areas may register for tutoring after
all English and Spanish Masses at no cost to parents. We are blessed to have retired teachers and other parishioners who have worked with children willing to donate their time and talent to help children improve their reading and math skills. Parents may register after masses on August 8 and August 9, 2015 or August 15 and August 16, 2015. Registration closes August 23, 2015. Tutoring will take place in the IHM classrooms on Wednesdays. The first semester of tutoring will begin on Wednesday, October 14, 2015 to January 27, 2016. For further information please contact:
Mary Lou Klovee at 925-516-7484.


---
LIFE TEEN AND YOUNGER YOUTH GROUP





- Erinn Bagnaschi, 925)634-4153 Ext. 116...






---

Have you ever thought about becoming a Sister?

Single Catholic women ages 18 - 40 are invited to a
Religious Vocation Discernment Retreat with the
Daughters of Charity of St. Vincent de Paul ..




---


HORA SANTA
Están todos invitados a la Hora Santa todos los Jueves de las 5:15pm a 6:pm en la Iglesia.
*************
GRUPO JUVENIL
Los invitan a formar parte del Youth Group de IHM que se reune los Viernes a las 7:00pm en la Libreria. Para más información favor de llamar a la Sr. Carina Vargas al 925-513-8154 o a Roxanna Alvarez al 925-325-5162.
*************
Movimiento Familiar Cristiano Católico
Por una Familia más Feliz Estimados hermanos en Cristo y María...

THE GABRIEL PROJECT



CATHOLIC DIVORCED, WIDOWED & SEPARATED OF CONTRA COSTA SUPPORT GROUP MEETINGS

The Support Group meets in Walnut Creek at St. Mary Church on the third Thursday of the month from 7:00 to 9:00pm....




---

SVDP CANNED FOOD DRIVEFor the weekend of August 9, 2015, please
bring dry beans. Thank you!
Para el fin de semana del 9 de Agosto del
2015, por favor traigan frijoles secos. Gracias!



---

Do you have something to publish in the IHM Bulletin? Please submit your request to: bulletin@IHMBrentwood.com
*************
Do you need to schedule use of facilities? Please submit request to: ihmfacilityschedule@ihmbrentwood.com
---
ATTENTION IHM VOLUNTEERS
Training for our Safe Environment Program is being held from July 1, 2015 to June 30, 2016. Unfortunately, The diocese will no longer offer onsite training classes, nor will signed policies of expectations be accepted as proof of training. Therefore; all volunteers participating in any IHM ministry must complete the training online at www.shieldthevulnerable.org. When you have completed the online training program, please print your certificate of completion and give it to your IHM ministry leader. This certificate is valid for a three year period. Thank you for your continuing dedication to serving the needs of our parish ministries. If you have any questions, please call Lucy at 925-634-4154, Ext. 105 or e-mail LPedroza@IHMBrentwood.com

Entrenamiento para nuestro programa de Capacitación de Ambiente se está llevando a cabo del l de Julio del 2015 hasta el 30 de Junio del 2016. La diócesis ya no ofrecerá clases de entrenamiento, ni aceptarán pólizas firmadas de expectativas como prueba de entrenamiento. Sin embargo, todos los voluntarios que participan en los ministerios del ICM tendrán que completar el entrenamiento en línea al www.shieldthevulnerable.org. Cuando usted ha completado el entrenamiento del programa en línea, favor de imprimir su certificado de terminación y entrégueselo al líder de su ministerio en ICM. Este certificado es válido por un periodo de tres años. Gracias por su dedicación a servir las necesidades de los ministerios de nuestra parroquia. Si usted tienen alguna pregunta, favor llamar a Lucy al 925-634-4154, Ext. 105 o al correo electrónico LPedroza@IHMBrentwood.com.

********************


LIVING STEWARDSHIP NOW
Look at your life and try to ad up how you spend your week. How much time is devoted to God, family, work and service? Do you rest and relax or just change activities? What are your time wasters?
LA CORRESPONSABILIDAD VIVIDA AHORA
Relexiona sobre tu vida y trata de hacer un recuento de cómo pasaste la semana. ¿Cuánto tiempo dedicaste a Dios, la familia, el trabajo y los servicios. ¿Descansas y sabes relajarte, o sólo cambias de actividades? ¿Dónde pierdes el tiempo?

********************

Los Domingos a las 5:pm en el Salón John habrán clases para el Rito de Iniciación para adultos Cristianos. Para aquellos que están interesados en unirse a la Fé o catolicos quienes no han
completado sus sacramentos, por favor vengan a estas clases.


********************

Know someone in need? Not sure how to help?
Check out "Faith in Action" the new Catholic Social Services directory created by Catholic Charities of the East Bay. This online resource can be accessed on your smartphone or your home computer and will put you in touch with local Social Service Agencies that can help with issues of Homelessness, Counseling, Domestic Violence and many other needs our people may have. Go to: www.faithinactionoakdiocese.org.

********************

PRAY FOR THE UNBORN AND THEIR MOTHERS
Every Thursday 9:30am - 11:00am at Planned Parenthood, Antioch
Nancy - espofamily5@comcast.net
Lou - lou.di@sbcglobal.net

********************

Many people stay stuck in their pain and don't know how to find their way home after the breakdown of their marriage. This 13 week program was created to move the divorce or separated Catholic past the pain of divorce. Topics include but not limited to: Shock and denial, fear, anger, Depression, loneliness, financial issues, Custody, annulment, dating again. We will have an informational night: Wednesday, August 5th, Immaculate Heart of Mary, Fr. Garcia Hall, 7pm, Presented by: The Ministry of Caring For further information call: Mary Jane Putnam - 516-1079, Mary Mc Cann - 418-4446, Sandy Heinisch -513 3412.

Mucha gente no sabe somo superar el dolor que le ocasiona la ruptura de su matrimonio. Este programa de 13 semanas fue diseñado para ayudar a las personas divorciadas o alejadas de la fe Cátolica a sobreponerse del dolor de un divorcio. El contenido del programa incluye pero no se limita a: Conmoción y negación, miedo y rabia; Depresión, soledad, asuntos financieros; Custodia de hijos, anulación, volver a socializar. Habrá una noche informativa: Miércoles 5 de Agosto, Inmaculado Corazón de María, Salón Fr. Garcia, a las 7:00pm y presentado por el Ministerio de Cuidado. Para más información, favor llamar a Mary Jane Putnam al 516-1079, Mary McCann al 418-4446 o a Sandy Heinisch al 513-2412.

********************

HEALING MASSES CHANGE
We are changing our schedule for healing Masses in 2015. We will not have monthly healing Masses but instead will be having Masses once a quarter. Please watch the bulletin for our next Mass which will happen in Lent. Although we will not be doing monthly healing Masses in 2015, all are welcome to join our prayer group in the Chapel every Monday. We begin with the rosary at 7pm and then move into a more Charismatic type of prayer meeting at 7:30pm. If you or anyone you know is in need of prayer, please join us. Although our group is Catholic, you do not need to be Catholic to attend or to receive prayer. All are welcome! For more information call Julie at 513-8155 or Lynn at 337-3191

********************


Come and join the IHM Music Ministry!
Most Rehearsals are on WEDNESDAYS at the IHM Music Rm:
Youth Choir (grades 3-12): 4:00—5:15 pm
9:00 am and 12:30 pm Choirs: 6:30 pm—8:00 pm
Coro de Español: 8:00 pm—9:15 pm
Latin Choir: (Sundays 3:45 pm—4:45 pm)
Orchestra: (Saturdays 3:00—4:00 pm; time may vary on some days)
For more information or to sign-up, contact the Music Ministry Office at
(925) 634-4154, ext. 112.

********************

WIDOW/WIDOWER SUPPORT GROUP
will meet on Thursday, August 6, 2015 from 6 to
7:15pm in the Hall. Our regular weekly session will resume September 3rd.
The group meets every Thursday from 6 to 7:15pm in the Hall thereafter.
Are you trying to focus on your new life after
the loss of your spouse? Are you lonely..? Come and find ways to
deal with your new circumstances. Meet other people who share
your concerns. Traveling the grief road can be daunting.

********************

Por una Familia más Feliz
Estimados hermanos en Cristo y María. Todos los retos y dificultades que enfrentamos los matrimonios hoy en día, no sería posible superarlos sin la ayuda de Cristo y María. El MFCC nos ofrece las herramientas para enfrentar esas dificultades inspirados en la palabra de Dios. Únete
a nosotros! Estamos aceptando aplicaciones para el ciclo 2015-16.
Para mayor información comunícate con Antonio Rodriguez:
(925) 565-2015, o Yolanda Rodriguez: (925) 783-3442



The Knights of Columbus
(What do they do?)
Food for families, SVDP Walk, Food baskets at
Christmas, Birthright of Brentwood, Gabriel
Project, Rachel's Vineyard, Delta Community Services,
American Wheel Chair Program, Boy Scouts, Lynn Center,
CCC Family Community Fund, IHM Golf Tournament, Youth
Pan da Vida, Respect Life, Vocations/Clergy, Youth Choir,
Bishop's Vocation Dinner, Bishop's Capital Campaign, World
Youth Day, Disaster Relief, Graduating High School Seniors Scholarships.

These are a few of the works sponsored by the men of
IHM Knights of Columbus. It is the lenten fish fry that enables
the Knights to finance these works of charity. We thank the
IHM community for their continued support of this event.

***************

The Knights of Columbus
& Italian Catholic Federation
PANCAKE BREAKFAST
Come visit with your fellow parishioners and welcome our new parishioners at the pancake breakfast on the first Sunday of each month, Co-sponsored with the Women's Faith Sharing.

Caballeros de Colón
y la Federación Católica Italiana
Desayuno de Panquecas
Vengán a visitar con sus amigos parroquianos y darles la bienvenida a los nuevos parroquianos al desayuno de panquecas el primer Domingo de cada mes. Esta función esta patrocinada con el Ministerio de Women's Faith Sharing.

***************
"Other Scholarship Awards are Offered
by the Supreme Council for Catholic Colleges/ Universities".
These scholarships are offered by the national headquarters of the Knights of Columbus. Scholarships vary in amount and qualifications.
For more information, please log onto:
http://www.kofc.org/en/scholarships/index.html




CONTRA COSTA FOOD BANK
CONTRA COSTA FOOD BANK The Contra Costa Food Bank Mobile Produce Distribution Program distributes FREE produce on the 2nd. and 4th. Tuesdays of each month in the IHM parking lot from 12:00 noon to 1:00pm to families in need. This program is only for low income families. For more information, please call Ralph at (925)240-1177.

BANCO DE COMIDA DEL CONDADO DE CONTRA COSTA
El Programa de Distribución del Banco de Comida Móvil del Condado de Contra Costa de productos agricolas distribuye GRATIS estos productos el SEGUNDO Y CUARTO MARTES de cada mes en el estacionamiento del ICM de 12:00 a 1:00pm a familias que necesitan. Este programa es solamente para familias de pocos recursos. Para más información, por favor llame a Ralph at (925) 240-1177..


MARIAN MOVEMENT OF PRIEST
Come and Join us on EVERY FIRST SATURDAY OF THE MONTH for the cenacle of the Marian Movement of priests. The group prays the Rosary and offers up the intentions primarily for the Pope, Bishops and priest worldwide.
Time and Place: 10 am—Hall C
Fr. Jim Sullivan is the advisor for our group sessions.